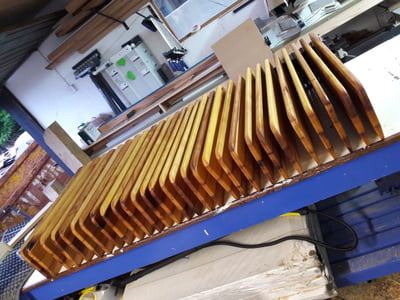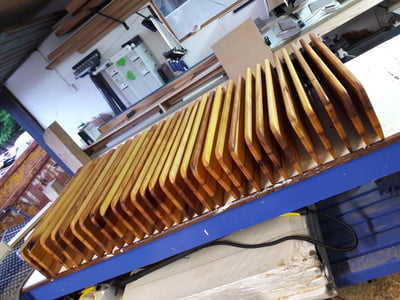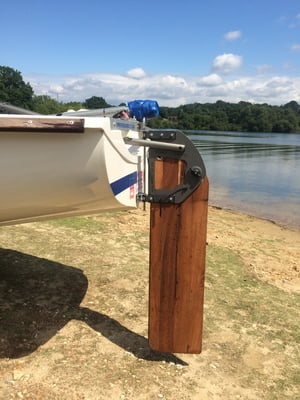 Firefly Rudder Blade - kSail - Wood
Strong and Robust for Team Racing and Institutional Fireflies.
Product Details
Specifications
Our wooden rudder blades are built for the rigours of team racing and institutional boats.
Made using carefully sourced quality hardwood (Iroko); the blades are built from vertically aligned and jointed staves. They are built to a maximum thickness and designed to compliment the kSail Rudder stock.
Being wood, the blade is very forgiving to sailors forgetting to lift them as they come ashore or if dropped/dragged on a slipway. They are unvarnished so any blemishes or scrapes can be easily smoothed over and future maintenance is therefore limited to a coat of natural oil every now and then.
The kSail blade is not automatically compatible with the Genisis/Rondar rudder stock but can be made to order to be so. Please contact us for details.
Please select "Out of Size Item" delivery at the checkout and we will contact you to discussion delivery or collection options and invoice you separately.
There are additional discounts available for our Club, Centre and Institutional customers for order quantities of 3 and 6 or over.