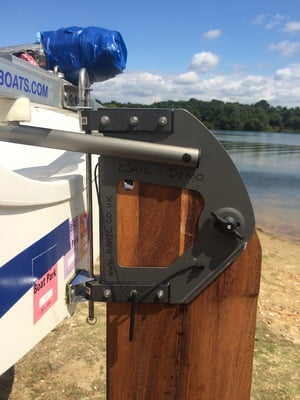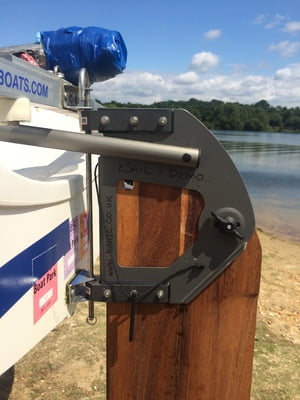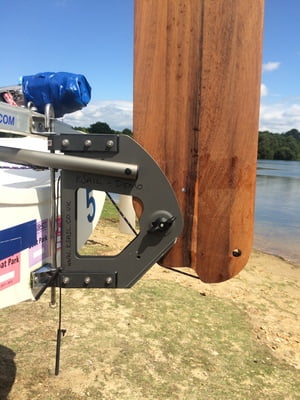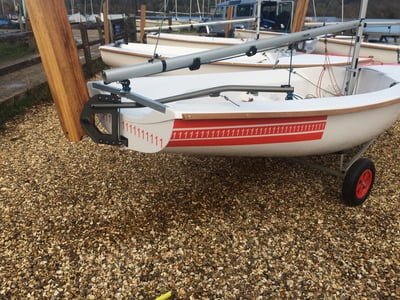 Firefly Rudder Stock - kSail
Designed for Team Racing. Strong and Robust.
Product Details
Specifications
We have worked with Seasure to build a rudder stock designed to withstand the use demanded by a Team Racing Firefly.
The rudder stock is designed to fit the needs and requirements of a Team Racing fleet:
Tough and Strong; made from hard anodised aluminium.
Fits standard composite and wooden rudder blades; perfect with the kSail Wooden Rudder Blade.
Fits the same pintle/drop pin and to fit directly to the gudgeon plates* on the transom of a Rondar Firefly.
Rudder can be held down by either a rope downhaul or shear pin
Rudder well supported in up position by friction wing nuts.
The stock is supplied without a tiller extension saddle fitted so as to allow matching of UJ's across boats in your fleet.
*Not including those fitted for cassette type stocks
Please select "Out of Size Item" delivery at the checkout and we will contact you to discussion delivery or collection options and invoice you separately.
There are additional discounts available for our Club, Centre and Institutional customers for order quantities of 3 and 6 or over.