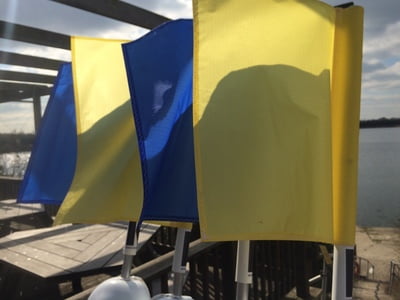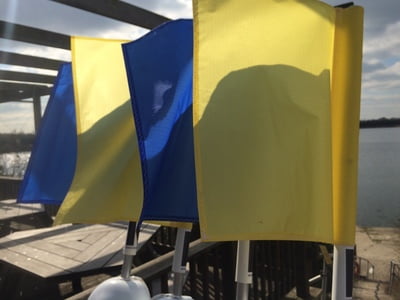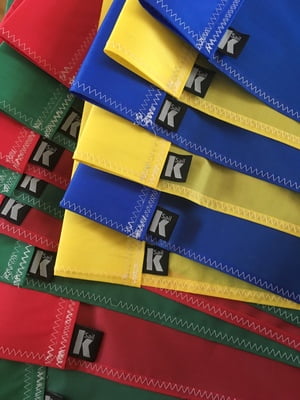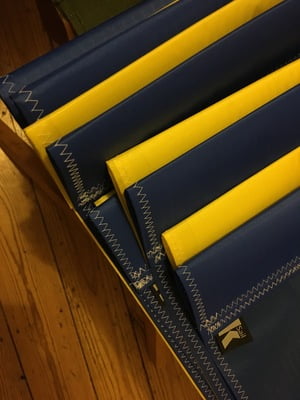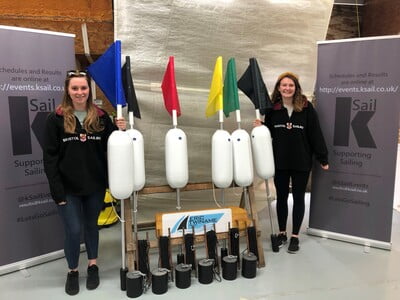 kSail Mark Flags
Flags of a range of colours which are designed to fit and work with the renowned kSail Mark. 300mm in the fly and nearly 400mm in height, these flags are of a good size to be visible on all but the longest course.
Product Details
Specifications
Whether racing or training, adding flags to your kSail marks is a huge benefit for sailors, coaches and officials. Whether to communicate wind direction, strength, course order and more, once you've worked with our flags you'll wonder why you've not done so before!
Available in several colours which can be combined to create a course arranged by colour, rounding direction or any other variation that you can invent!
Here are a couple of ideas as to how you can make best use of the different colours
Team Racing
a) Four flags numbered 1 to 4 in yellow for your course marks with one each of orange and blue to show the start/finish
b) The West Kirby SC Traffic Light - One each of Red (Mark 1), Yellow (Mark 2), Green (Mark 3), Black (Mark 4); plus orange (and blue) for start and finish.
Club Racing
a) Two numbered sets of flags in red (port rounding) and green (starboard rounding) allowing sailors to easily navigate from mark 1 to 2 to 3 and to know which way round to pass.
Coaching - We will add some more exercise detail in some blog posts soon.
a) Several marks with different coloured flags can help balance activities for different abilities of sailors
b) Laying out zones or starting boxes with marks of the same colour can create some great spacial exercises.
Should the user wish, the flags are the ideal size for a standard 300mm sail number. These are available to purchase separately.
There are additional discounts available for our Club, Centre and Institutional customers for order quantities of 2 and 6 or over.