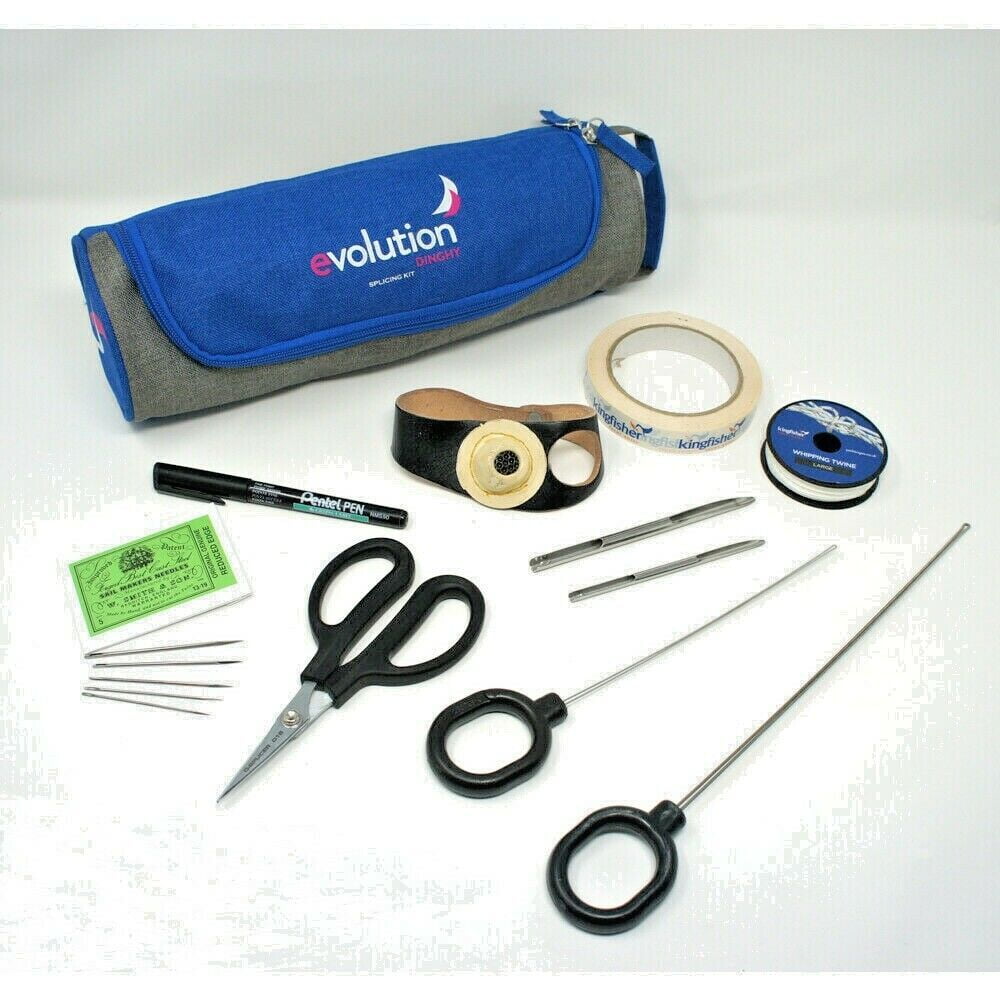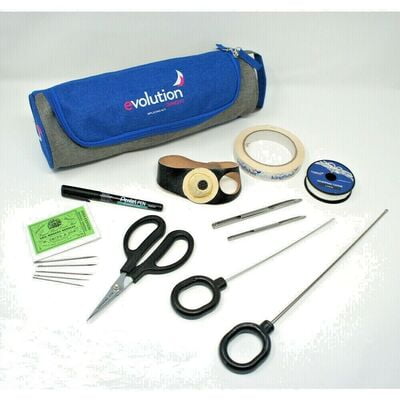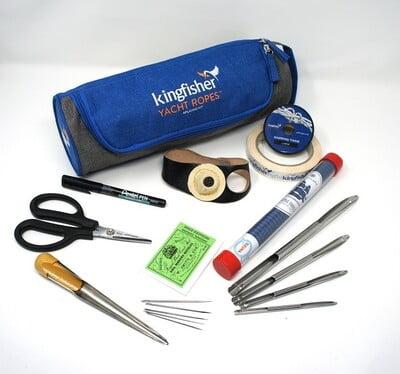 Product Details
Specifications
Kingfisher splicing kits include everything you need to be able to splice, taper and much more. The kits are specifically designed to include the items most useful to either the dinghy or yacht sailor. The kits are supplied in a high quality zipped splicing bags.
Evolution Dinghy Kit Contents

F10 & F15 D-Splicer Needles
Pair of D-16 Scissors
4mm & 5.5mm Selma fids
Pack of 5 Sailmakers Needles
Right-handed Sailmakers palm
Roll of Splicing tape
Spool of Whipping twine
Permanent Marker pen
Yachting Kit Contents

Set of 4 Selma Fids
Small Swedish Fid
Pair of D-16 Scissors
Right-handed Sailmakers Palm
Pack of 5 Sailmakers Needles
Roll of Splicing Tape
Spool of Whipping Twine
Permanent Marker pen
This product is not always available from stock and may be subject to a longer delivery time. If require this urgently, please call before confirming your order so we can confirm availability or timescales.