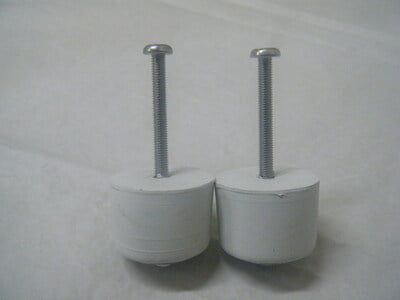 Tiller Stop - With Mainsheet Track
Product Details
Specifications
Replacement solid rubber tiller stop and bolt for boats with mainsheet tracks on the transom bar.
The mainsheet track restricts the maximum diameter of the bolt which will bend over time on a boat used for team racing. You may therefore be interested in removing the track and upgrading to a U Bolt which allows for stronger tiller stops.
If you've not maintained your tiller stops, you will probably be also interested in the kSail Firefly Rudder Stock.
Please see our Knowledge Base article on Tiller Stops.
There are additional discounts available for our Club, Centre and Institutional customers for order quantities of 3 and 6 or over.