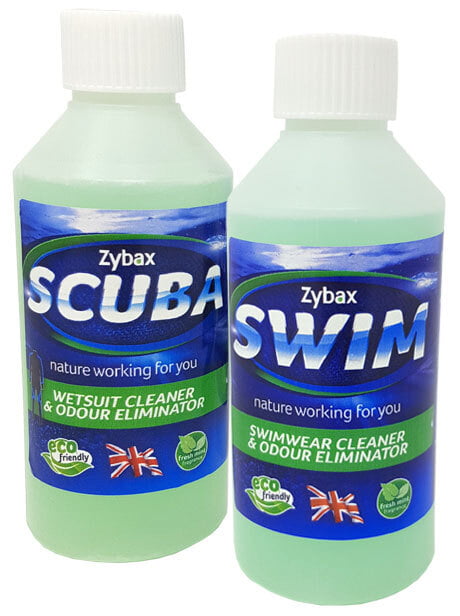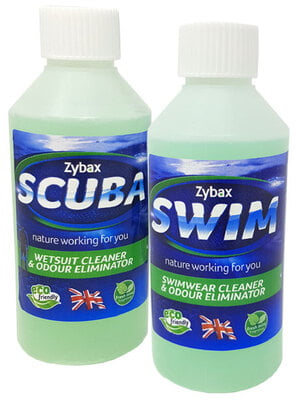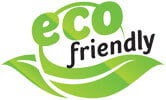 Zybax Sport
Zybax Sport cleans and gets rid of all the smells from your wetsuit, gloves, boots and other clothing that you will wear while taking part in your activity.
Product Details
Specifications
Cleaner & Odour Eliminator
Cleaner and conditioner for all neoprene, lycra®,
drysuit and general watersports gear.
Ideal for use with:
• Wetsuits, Drysuits, Boots, Gloves and Neoprene, Tri-Suits, Competition Swimwear, Legsuits, Swimsuits and more...
Leaves garments free of organic residue, sweat, chlorine, urine, salt deposits along with other odours.
Prevents premature ageing and oxidation.
Available in 250ml Concentrate.
Made in Yorkshire, United Kingdom.


How does it work?
Using the microbiological power of Zybax along with natural surfactants, Ultra quickly and naturally eliminates nasty odours that can ruin expensive gear. Zybax eliminates odours, not just masks them!
Biological cleaning products such as Zybax use good bacteria that are able to secrete enzymes to break down the bad bacteria in a soil and then eradicate it. When first applied to the problem area, Zybax's friendly bacteria starts a process referred to as 'biological decomposition', degrading the soil and transforming it into oxygen. Next, comes the process of 'competitive exclusion'. The good bacteria attacks and then destroys the bad bacteria leaving the surface clean and odour-free. Each different odour requires a different type of bacteria to combat it so our products are tailor-made for individual soils and odours.
The Zybax range utilizes four layers of science to attack, neutralise and destroy odours.
1. Zybax's enzymes cut through any biofilm normally made from residual dirt, left-over surfactants, and bad bacteria.
2. Friendly Zybax bacteria then dominates the area, breaking down waste such as urine and sweat, into harmless by-products such as water and carbon dioxide.
3. Zybax Odourbond™ binds up any bad odour molecules in the air which eliminates their volatility and therefore the odour.
4. Zybax's carefully selected and blended fragrances then leave the source and the surrounding areas smelling fresh and fit for purpose.
ELIMINATES:
Sweat, Urine, Chlorine & Other Stubborn Odours
Wetsuits, Drysuits, Boots, Gloves and Neoprene
Tri-Suits, Competition Swimwear, Legsuits, Swimsuits & Trunks
ALWAYS
Shake bottle well before diluting.
Dilute with warm water, NOT hot.
Use within 14 days once diluted.
SHAKE – DILUTE – APPLY
Dilute 3 capfuls of Zybax Sport with warm water into a clean trigger spray bottle (750ml).
Spray on and leave to air dry.
Repeat if smell persists.
FOR SOAKING & CLEAING IN A BATH / BOWL:
Dilute ½ bottle of Zybax Sport in a bowl of warm water (approx. 5 Litres). DO NOT RINSE. Leave to air dry.
Sodium Laureth Sulphate (<5%), Isopropylalcohol, Castor Oil, Fragrance, Micro-organisms.
250ml Concentrate
--------------------------------------------------
RINSE GARMENTS THOROUGHLY AFTER POOL USE
DOES NOT HARM LYRCA, NEOPRENE OR POLYESTER
Non-hazardous liquid
Keep away from children
Zybax Sport has previously been sold under the names Zybax Swim and Zybax Scuba.