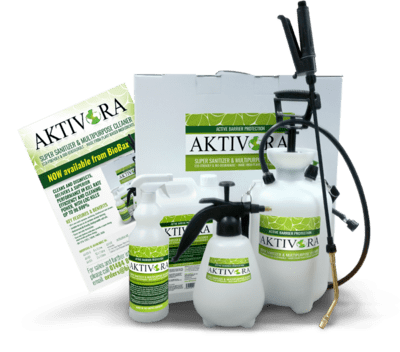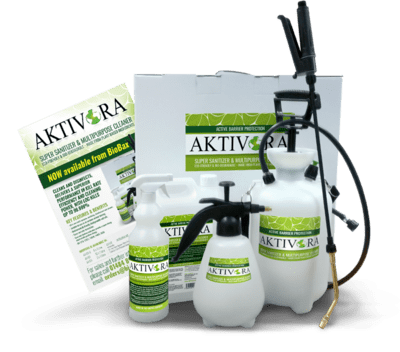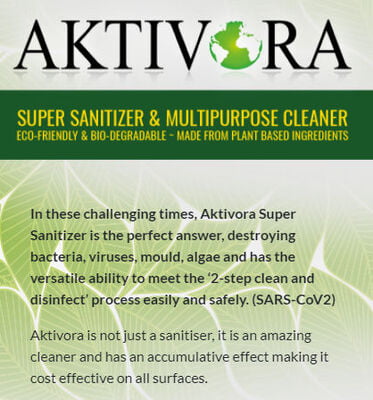 Environmentally friendly, biodegradable and safe as well as being shown to be effective against Coronaviruses.
Please note: We have a limited stock of Aktivora remaining as we are replacing it with Zwpye which will be available from October. Please contact us before ordering to confirm stock quantities.
Aktivora is a spray/wipe on solution which is one of the few available environmentally friendly products certified to kill the Covid-19 virus. It has been widely tested and shown to be effective against Coronavirus.
The product is supplied in multiple sizes to suit different users. The product should be dispensed using a suitable spray applicator which is available separately and can be refilled and used many times. There are three different sizes of spray to further suit user requirements.



KEY FEATURES & BENEFITS
All in one multi-purpose, sanitising, disinfectant and cleaner
Suitable for use on all surfaces without tainting
Environmentally friendly, biodegradable and safe
Spray and wipe formulation
Seek and destroy molecules provide a super strong electrostatic positive charge
EN 1276, 13727, 13624, 14476, 1650